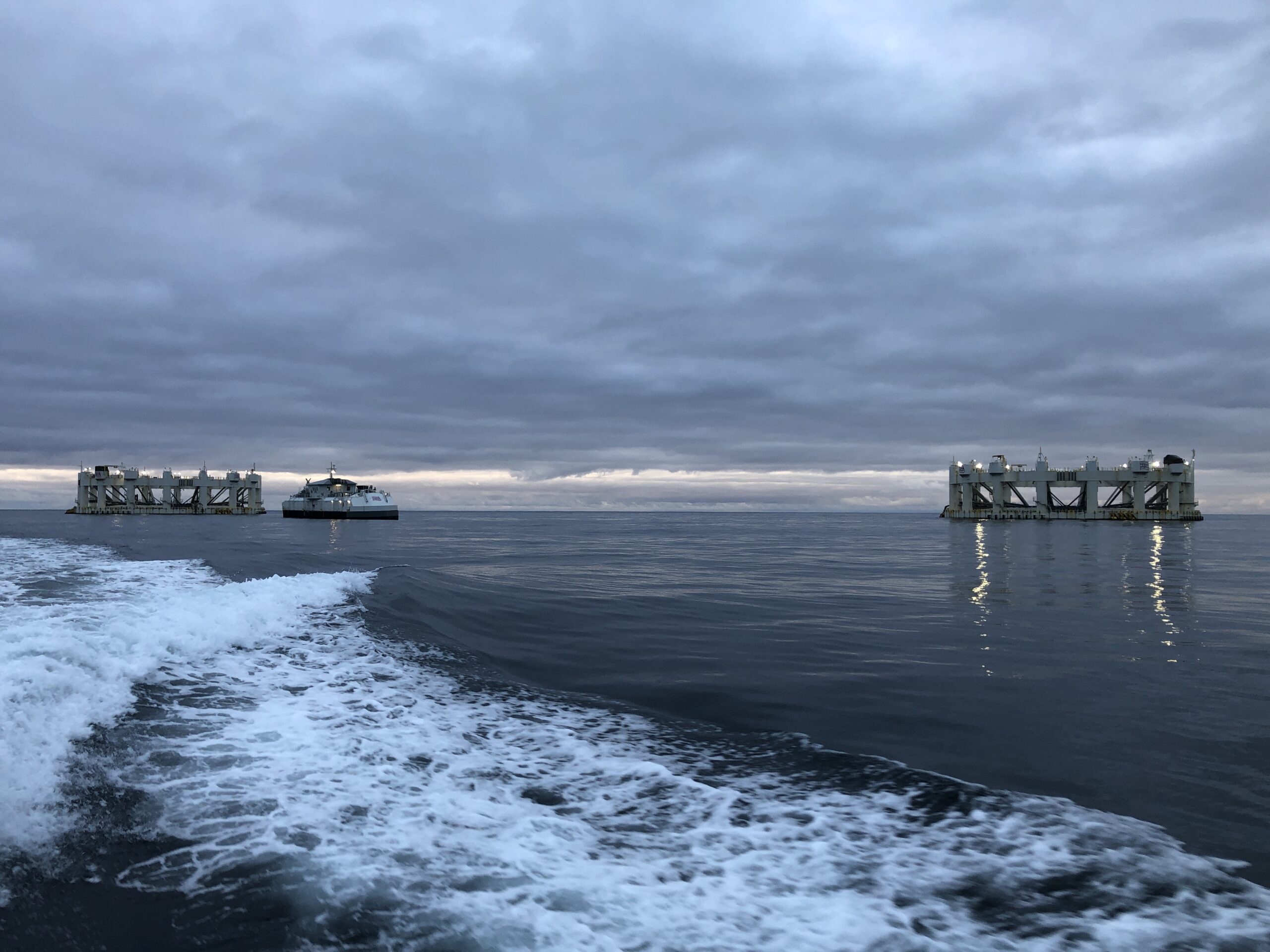 Techano Oceanlift deliveres offshore cranes for aquaculture
Friday August 25th 2023, Kristiansand
Techano Oceanlift has delivered 2 offshore cranes for Salmar's aquaculture facility, Arctic Offshore Farming (AOF). The cranes were installed and commissioned during the summer. The cranes are of DNV-ST-0378 design and includes AOPS & MOPS. This enables the cranes to work safely towards service vessels as well as internal load handling.
Techano Oceanlift earlier deliveries to AOF includes winches for net handling, chain jacks, utility cranes, net connectors and a boat slip for the fish food barge.
In conjunction with the considerably equipment supply, Salmar and Techano Oceanlift have entered into a service agreement.
With this, Techano confirms its world-leading position as a supplier of advanced cargo handling equipment in offshore aquaculture, as the order goes into a series of several deliveries this industry, also including Havfarm and Oceanfarm 1.
"It is very nice to see that our targeted commitment to offshore aquaculture over the years has borne fruit. We bring our high level of expertise from the traditional offshore industry into these new emerging industries, making them both safer and more efficient.» says Øystein Bondevik, Director of Business development and Sales.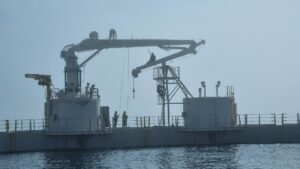 Facts AOF:
Arctic Offshore Farming is designed for weather exposed areas further from the coast than traditional facilities. In addition, it is submersible so that we avoid salmon lice to a large extent. This industrial project will contribute to sustainable growth for the Norwegian aquaculture industry and contribute to the FAO's (UN) ambitious goal of growth in the aquaculture industry globally.
https://www.arcticoffshorefarming.no/
Outer diameter: 79
Height between ring pontoons: 10m
Steel weigh: ~3000t
Fish per unit: 600.000 / MBT 3995 tons
For further information:
Techano Oceanlift AS
Øystein Bondevik
+47 907 11093
obo@techano.no
www.techano.no