Techano service engineers have completed the start-up onboard the first of two fish farm rings for Arctic Offshore Farming. The equipment package delivered from Techano can be transferred between the two rings as needed, and includes:
16 electric 3/6t dual drum net handling winches
4 electric capstans
8 chain jacks with 66t capacity for lifting bottom ring
8 HPUs, chain lockers and chain turning sheaves
Handling davits for chain jack installation
Control systems that include simultaneous operation of winches and chain jacks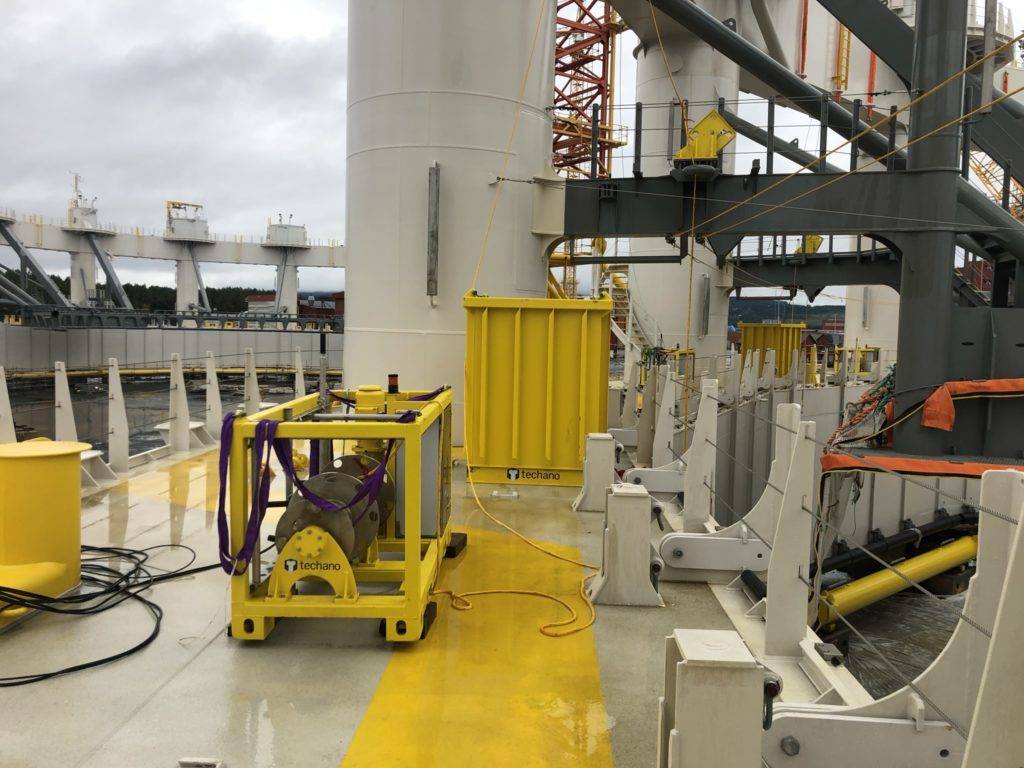 ---
Techano is the world's leading brand of engineering solutions and services for handling marine cargoes and offshore loads. Techano products serve the offshore, marine and renewables markets, on board ships, offshore rigs, SOV's and fishing industry. Techano is part of the Dutch Van Aalst Group of Companies.
For further information please contact:
Techano AS
Øystein Bondevik
+47 907 11093
obo@techano.no
techano.no