Techano is supplying 16 electric net handling winches, 4 electric capstan winches and 8 hydraulic chain jacks to Arctic Offshore Farming (AOF). AOF is developed by Norway Royal Salmon, and the equipment will be used on two of the upcoming AOF fish farms. More about the project can be found here.
All Techano equipment is designed for easy plug-and-play mobilization, enabling the need for only one equipment set that can be moved across several fish farms. The net handling winches and chain jacks are delivered with control systems that enable simultaneous operation of all winches/jacks. The net handling winches, each with holding capacity of 6 t, will be used for hoisting and lowering of the fish nets. The chain jacks, each with holding capacity of 100 t, will be used for maintenance of the bottom ring.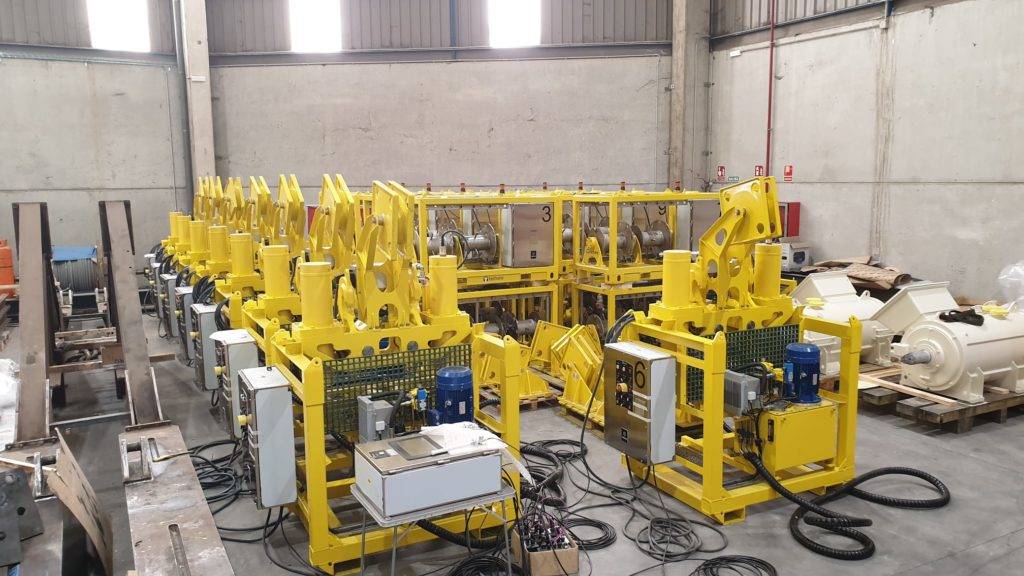 Techano is the world's leading brand of engineering solutions and services for handling marine cargoes and offshore loads. Techano products serve the offshore, marine and renewables markets, on board ships, offshore rigs, SOV's and fishing industry.
For further information please contact:
Techano AS
Øystein Bondevik
+47 907 11093
obo@techano.no
techano.no